Ok so I just moved to a house that is near a park by a dense tree area. So anyways I go on a walk along the trails next to the tree line with my gf and her son. My girlfriend is into the whole ghost thing and I think it's just people's imagination when they claim they see ghosts. So she decides to take random pics and see if anything pops up in the pics. Here are 2 pics that caught her and my attention...I still think its just a shadow and imagination btw.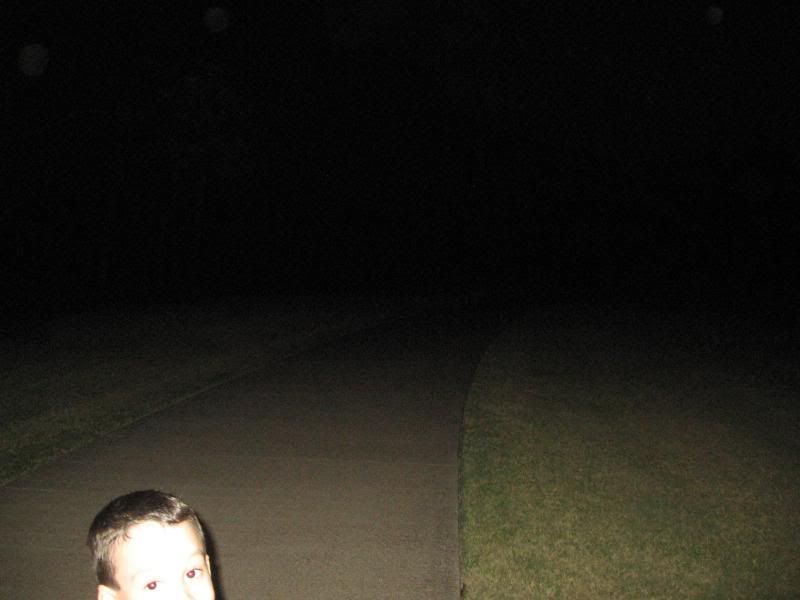 This pic shows what she calls "orbs", supposedly there are 3...2 in the left upper corner and 1 in the right upper corner.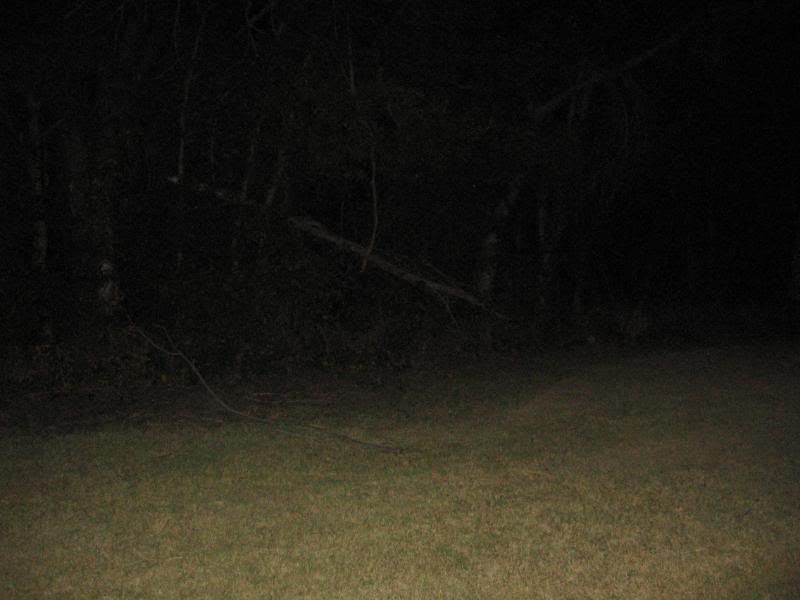 See if you can see anything in this pic........might want to brighten your screen if its too dark.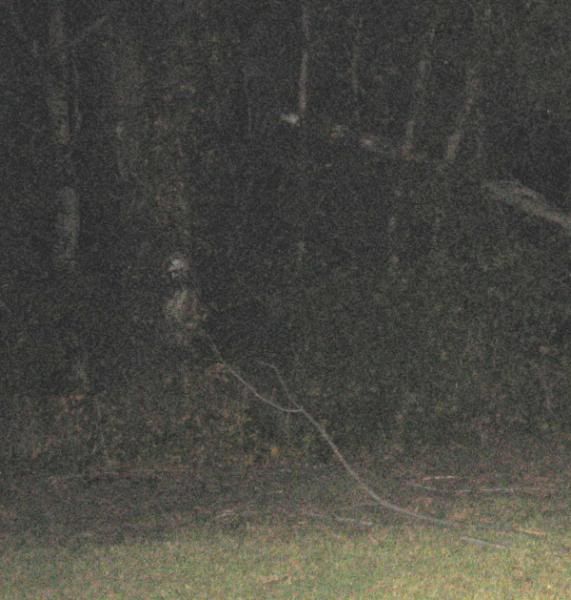 This is a close up and brightened pic of the above pic to show what we saw.
None of these are photoshopped other than the last pic which is just a zoom and brightness.
What are your thoughts??? BTW while we were walking there was one tree that was creaking and there was pratically no wind.